Hello, everyone I am Chifumi Maeda, a Japanese female president living in Bangkok.
Thank you, guys, for visiting this
"True comments from Japanese female presidents living in Thailand" blog.
Today, I would like to talk to you about the top of the top French restaurant here in Thailand,
Le Normandie, that received 2 Michelin Stars.
I've visited them because I've heard that they have a new Lunch course menu.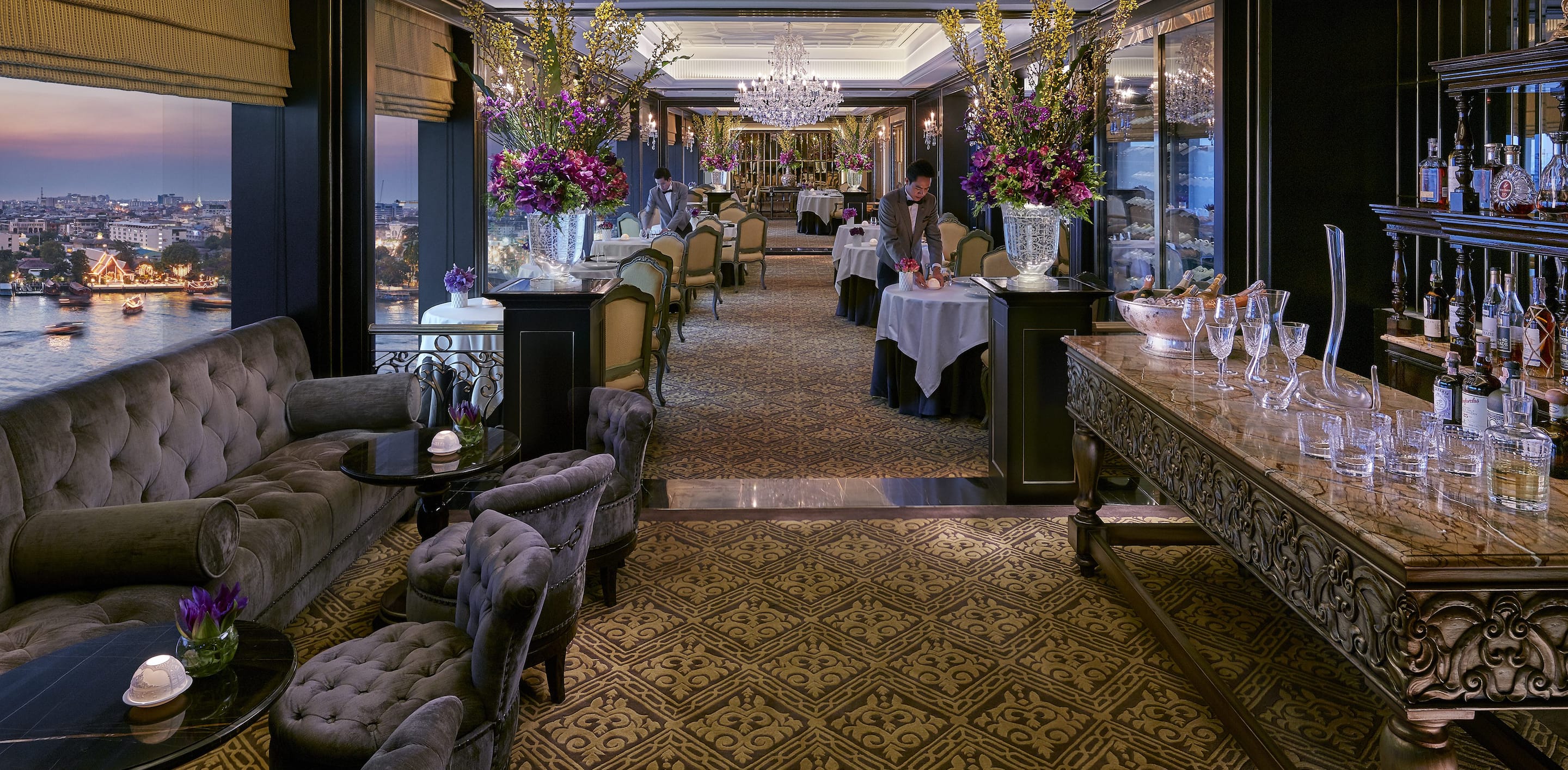 Le Normandie by ALAIN ROUX ~ a French restaurant that was established in 1958
Le Normandie is the famous Thai French cooking restaurant that
sits on top of cooking located on 5th floor of the Chao Phraya wing in The Mandarin Oriental Bangkok.
In December 2021, the restaurant welcomed Chef ALAIN ROUX as an executive chef grand chef.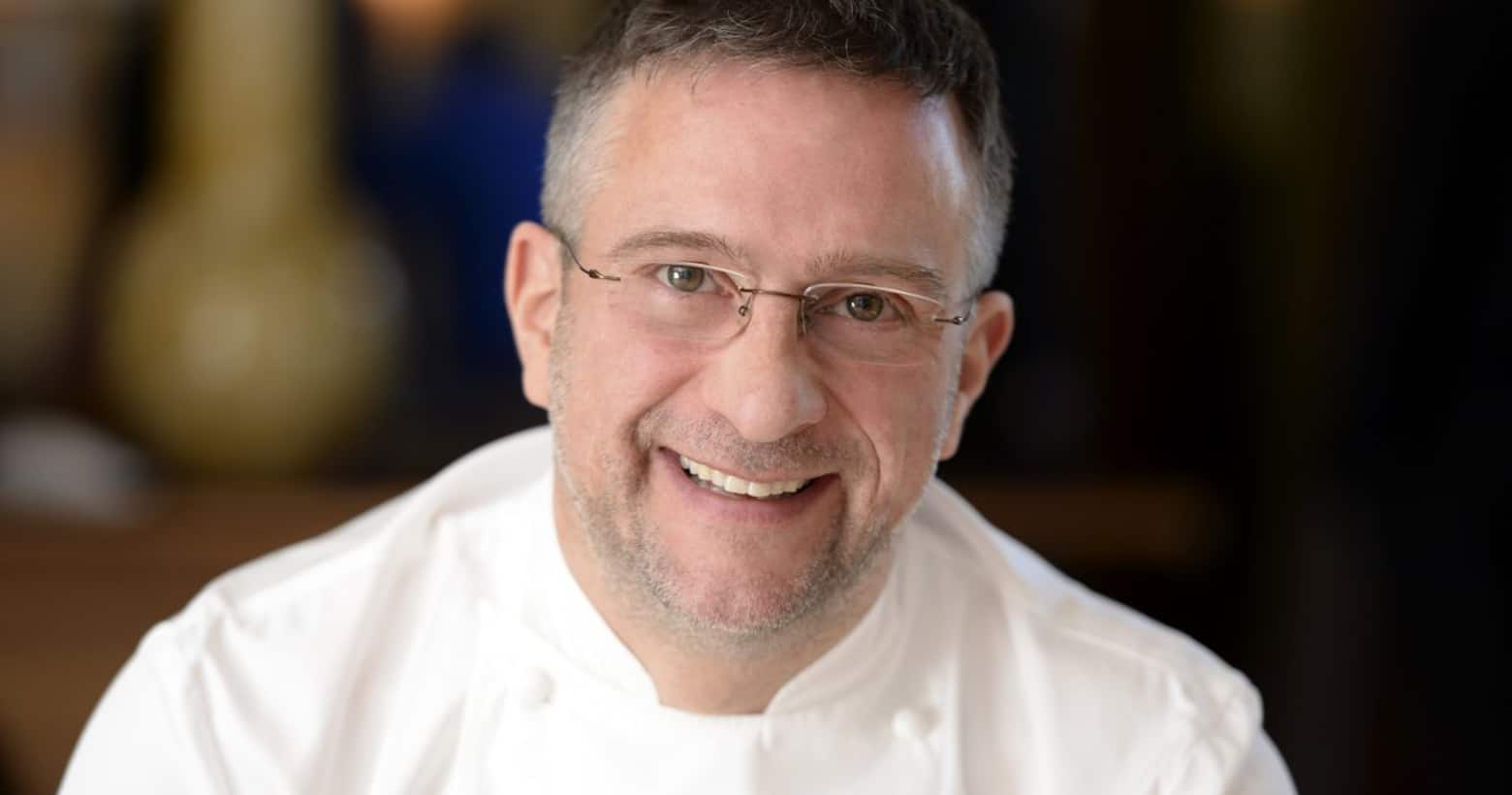 Chef ALAIN ROUX is was offering his cooking at The Waterside Inn in France,
so I was told, and The Waterside Inn was continuously awarded 38 years with the Michelin 3 Stars.
This restaurant in Bangkok used to serve "6-course" menu even in lunch time
but now they have newly introduced the "3-course" lunch menu
and that gave me the chance to visit them again.
The atmosphere of the restaurant
As they claim that they are the "Top of the class" restaurant,
which I sincerely agree, I can only express the restaurant with WONDERFUL.
Many furnishing goods, mince et sophistiqué (lean & sophisticated) work of the staffs,
accurate services, well looked after cutleries,
and the table cloth that no one can find even a wrinkle….
Anything here, everything here are WONDERFUL, breathtakingly WONDERFUL.
The tables in the restraint offers two views,
a group of table seats that offers the view of the Chao Phraya River,
and the group that offers the skyline view of the City of Bangkok.
The group with the Chao Phraya River view table seats is obviously more popular.
In the daytime, the river reflects the sunshine on its surface and glitters,
and in the night, hotels standing along the river lights up
and offers the diners a splendid atmosphere right under their eyes.
An "Everlasting time" is the expression that you may feel here.
The amazing thing about this restaurant is the restaurant carefully prepares the well balanced table setting,
with the setting of the rest of the restaurant,
according to the reason that you've came there to dine.
Was the reservation made for how many persons?
Are they a couple on a date?
Is it a business meeting?
Is it some kind of anniversary?
The tables are set accordingly.
I came there with my husband and surprisingly the diners around us were also such kind of diners
and we were able to have our course in a very calm and relaxing atmosphere.
There were several group (4-8 people) diners at the time
but they were dining at tables set away from us
and this is what made me nod to that the restaurant is the first class.
To every small details they carefully do their services.
If you ever have a time to dine at Le Normandie,
please enjoy not only their wonderful cooking
but the dining atmosphere that they have prepared for you.
How are the foods there?
They have lunch menus and dinner menus.
The lunch menus are as the following.
They are;
You can order a pairing wine accordingly to the course menu.
6 course menu is a too much food for me so I've ordered 3 course menu.
The 3 course menu comes with appetizer, main dish, and desert.
There are 2 types of appetizers that you can choose from.
After you've decided what you want to have, sommelier will show you Champagne menu.
The sommelier will explain the characteristics of Champagne one by one in detail.
You will be served with "Amuse" until your plates arrive.
We had potato and cream puree this day.
Surprisingly, the dish makes you feel the Spring in the air.
The left side outside photo is bitter chocolate with Foie gras mousse.
And on the right, … sorry but I forgot what it was.
When you taste these amuse, your expectation for your course menu to follow will grow wild.
We've enjoyed our amuse with the champagne while waiting for the course menu.
The appetizer that I had on the day was a choice from "Foie gras" or "Ceviche".
My husband had Foie gras and I had Ceviche.
The Foie gras was prepared as a nice and light appetizer with a sourness taste
and sweetness taste of orange that went well with the Foie gras.
My husband paired appetizer with wine and therefore we enjoyed our appetizer with a rather full bodied white wine.
With wine to go with, it brings out the UMAMI taste of Foie gras even more than it is.
I've chosen octopus and seabass Ceviche.
Sweetness taste of octopus and seabass were served with passion fruits sauce
that had a nice punch of sourness taste. It was refreshing.
The main course had a choice from Veal or Halibut.
We, my husband and I, went for the Veal.
The Veal was amazingly tender.
So much so that it was possible to cut it without using the knife.
The vegetable that came with the dish had specific bitterness
and the bitterness and the aroma of truffle presented the taste of the Veal even stronger.
The plate was much refreshing and lighter than it looks.
The last dish of the course was fusion of something from the tropical Thailand and France.
I am not very good in enjoying sweet food but this one was different.
It was prepared not too sweet and the sweet and sour taste of pineapple
and a faint scent of coconut sherbet was a perfect match.
Is it because of the atmosphere?
Or is it because of dining in a relaxing ambience?
It was not that big volume but we felt quite full.
And after the desert, we had cups of coffee with a bit of chocolate and spent a relaxing time.
It was quite fast 2 hours…
looking ate the slow flow of the Chao Phraya River and boats going up & down the river.
We didn't realize that we spent so much time there.
Not only for the dining but also for enjoying the space that
we spent our time on was a luxury, we thought.
Dress code
I think they have relaxed the dress code if I am right.
Le Normandie will contact you on the dress code before the day you come there.
Dress codes are different from the lunch time and the dinner time.
Lunch time: smart elegance
Business suits or fashionable one-pieced dress.
Let's say a bit more fashionable than the daily close, a bit fancier will do the job.
No need to wear jacket in lunch time but most of the diners are wearing one.
It may be better if you wore one.
Short sleeved shirts are NG. Only a long sleeved shirts.
No need for a tie. Short pants are NG. Wear slacks.
Dinner time: Semi-formal / semi-formally dressed
They do not clearly mention "Semi-formal"
but I would say dress up well and even then you are not overdressed.
Many are in a cocktail dress or a long dress.
One pieced dress is fine.
There are many ladies wearing glamorous jewelries and they look classy.
A jacket is a must.
No need to put on a tie.
The budget
Budget. Prices of the set menu are as the following.
* 3 courses menu (2,500 THB) only on Tue.-Fri.
* 3 course menu + cheese (3,400 THB) only on Tue.-Fri.
* For 3 courses menu wine pairing (1,600 THB)
* 6 courses menu (6,400 THB)
* 6 courses menu + cheese (7,300 THB)
* For 6 courses menu wine pairing (3,500 THB)
* A la carte menu (starts from 2,200 THB)
* 6 courses menu (6,400 THB)
* 6 courses menu + cheese (7,300 THB)
* For 6 courses wine pairing (3,500 THB)
* A la carte menu (starts from 2,200 THB)
*8 courses menu (7,500 THB)
*8 courses + cheese (8,400 THB)
* For 8 courses wine pairing (4,200 THB)
* A la carte (starts from 2,200 THB)
We paid 13,000 THB when we had our 3 courses lunch menu for 2 persons,
2 glasses of Champaign, wine pairing for 1 person.
We had a great food and time and we even got a souvenir when leaving the restaurant.
It was in a nice gold box.
I will not tell you what was in the box….
You need to go there and have a good time if you want to know.
Information of The Le Normandie
Place:The Mandarin Oriental Bangkok
Homepage:https://www.mandarinoriental.com/bangkok/chao-phraya-river/fine-dining/restaurants/french-cuisine/le-normandie
Open: Tue – Sun
LUNCH 12 – 2:30 pm (last orders 2pm)
DINNER 7-10 pm (last order for set menu 9pm and 9.30pm for a la carte menu)
[Stay review] Mandarin Oriental Bangkok
Hello, everyone I am Chifumi Maeda, a Japanese female president living in Bangkok. Thank you, guys, for visiting this "True comments from Japanese female pre…